Bee School 2016 — Registration is Open!
Kalamazoo Bee School 2016 will be held Saturday, February 20 at Kalamazoo Valley Community College. Visit our Bee School page for more info and register now! We have a great line-up of speakers and vendors, as well as a teacup auction!
---
Welcome to the Kalamazoo Bee Club
We are here for the purpose of educating people about beekeeping, supporting beekeepers, and to provide bee-related services to the greater Kalamazoo area community. The Kalamazoo Bee Club is an open club—anyone can be a member and no membership fee or dues are collected. We provide education through monthly programs (generally in the form of an educational presentation), field-days during the non-winter months at the club apiary, and our annual Bee School.
---
Thank you to everyone who attended the January meeting! We had a great turnout!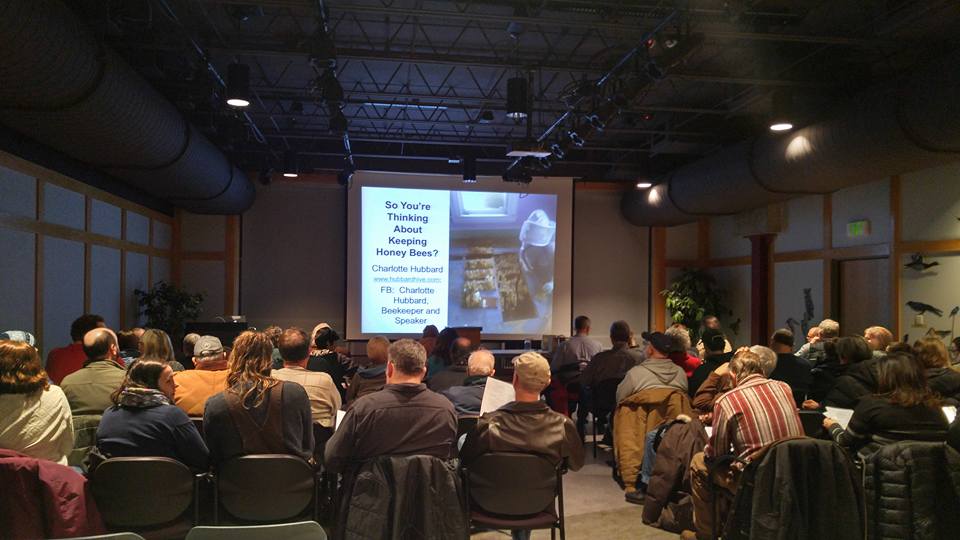 Bee School will take the place of a February meeting. We hope to see you there!
---