Welcome to the Kalamazoo Bee Club
We are here for the purpose of educating people about beekeeping, supporting beekeepers, and to provide bee-related services to the greater Kalamazoo area community. The Kalamazoo Bee Club is an open club—anyone can be a member and no membership fee or dues are collected. We provide education through monthly programs (generally in the form of an educational presentation), field-days during the non-winter months at the club apiary, and our annual Bee School.
---
Info About our Next Meeting:
Wednesday, May 18, 2016 at 6:30
Kalamazoo Nature Center
Anne Marie Fauvel
Spring Build Up and Inspections.
Ann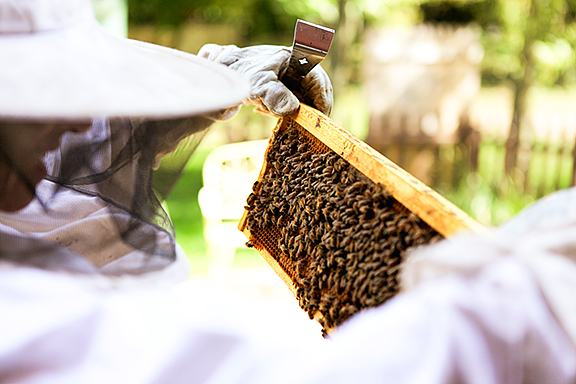 e Marie is the president of the Holland Area Beekeepers Assn. and keeps bees in Grand Haven. She will be talking about Early Season Management of your new and existing hives. How to evaluate the colony and the queen to make sure that they are doing well as they continue to build up and move into the summer season.
Greg Willis
Queen Rearing
Greg Willis is the District 1 Representative for the Michigan Bee Keepers Assn. (which includes Kalamazoo County). He will be talking about Queen Rearing for Local Hardy Stock.