Welcome to the Kalamazoo Bee Club
The Kalamazoo Bee Club provides beekeeping education, support, and bee-related services to the greater Kalamazoo area. The Kalamazoo Bee Club is an open club—anyone can be a member; no membership fee or dues are collected. We provide education through monthly programs (generally in the form of an educational presentation), field days during the non-winter months at the club apiary, and our annual Bee School.
---

January Club Meeting
Wednesday, January 11, 6:30 at the Kalamazoo Nature Center
So You're Thinking About Keeping Bees?
with Charlotte Hubbard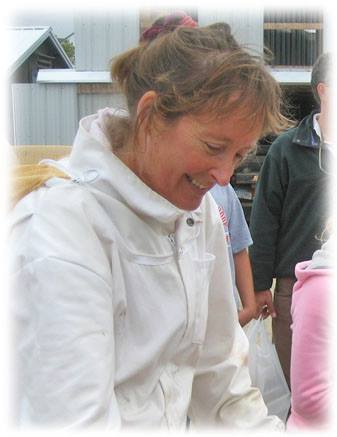 In an information-packed, interactive session, Charlotte reviews the financial, time, physical and other commitments beekeeping requires, along with starter info like hive location and preparation, basic equipment types and essentials, and the various options for obtaining bees, followed by a Q&A session. This session will help bring new beekeepers up to speed for our February Bee School beginners trackl; we strongly urge you to attend it if possible.
________________________________________________
Bee School 2017
Saturday, February 18, 2017
Organizers are busy pulling all the details together for this year's Kalamazoo Bee School. Mark your calendars and join us at Kalamazoo Valley Community College for a full day of beekeeping education. There is something offered for everyone — from the "new bee" to the advanced beekeeper! This year's Keynote Speaker is Michael Palmer who will be speaking on "The Sustainable Apiary." Follow this link to learn more about Kalamazoo Bee School 2017.
REGISTRATION IS NOW OPEN: Use the button below to register online or download a registration form and mail it in.

---