Welcome to the Kalamazoo Bee Club
The Kalamazoo Bee Club provides beekeeping education, support, and bee-related services to the greater Kalamazoo area. The Kalamazoo Bee Club is an open club—anyone can be a member; no membership fee or dues are collected. We provide education through monthly programs (generally in the form of an educational presentation), field days during the non-winter months at the club apiary, and our annual Bee School.
---

August Meeting
Wednesday, August 9, 
2017
, at 6:30 p.m
Kalamazoo Nature Center  –  7000 North Westnedge Ave., Kalamazoo

Honey Extraction and the Cottage Food Law



with Ali Leist and Shaana Way from WMU Apiaries
Learn tips on extracting, bottling, and properly labeling for marketing.  Join us to share your questions and ideas!
---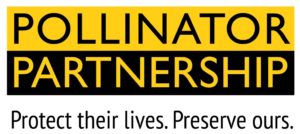 2017 NORTH AMERICAN MITE-A-THON
SATURDAY, SEPTEMBER 9 – SATURDAY, SEPTEMBER 16, 2017
Mite-A-Thon is a national effort to collect mite infestation data and to visualize varroa infestations in honey bee colonies across North America within a one week window.  All beekeepers will be asked to participate, creating a rich distribution of sampling sites in Canada, the United States, and Mexico.  Their varroa monitoring data will be uploaded to www.mitecheck.com.
Read more and learn how to participate at Bee Culture!