Welcome to the Kalamazoo Bee Club
The Kalamazoo Bee Club provides beekeeping education, support, and bee-related services to the greater Kalamazoo area. The Kalamazoo Bee Club is an open club—anyone can be a member; no membership fee or dues are collected. We provide education through monthly programs (generally in the form of an educational presentation), field days during the non-winter months at the club apiary, and our annual Bee School.
---

September Meeting
Wednesday, September 13, 
2017
, at 6:30 p.m
Kalamazoo Nature Center  –  7000 North Westnedge Ave., Kalamazoo
Chris Beck
Chris Beck is a fifth generation beekeeper. He has been an MBA member since 1999. He is currently the District 2 representative and part of the honey show team for the MBA. Chris began beekeeping with his grandfather in the late 70's. He manages 25 colonies in Gratiot county.
Over the years, Chris developed a passion for varietal honey. Researching different colors and flavors of honey led to participating in honey shows. He has exhibited in city, state, regional, and national shows. Chris earned first place awards in several categories, including various colors of extracted honey, creamed, chunk, beeswax, and candles.
One goal Chris has is to grow the MBA Honey Show to over 100 entries. Come join the fun!
Honey Show Prep

Every beekeeper will tell you the best honey in the world comes from their own beehive in their own backyard. I agree! The fall honey show by the MBA is a celebration of the harvest. We will discuss the point system for several categories and how to properly present your great honey! I will share the processes I use and tools needed for award worthy exhibits.
Winter Preparation

We will discuss colony conditions in winter, and what the beekeeper can do in the fall to help the bees thrive until spring. The discussion will help provoke thought and stimulate ideas, versus provide a step by step checklist.
Photo by L. Connor
---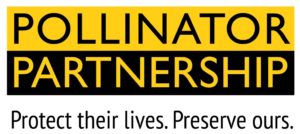 2017 NORTH AMERICAN MITE-A-THON
SATURDAY, SEPTEMBER 9 – SATURDAY, SEPTEMBER 16, 2017
Mite-A-Thon is a national effort to collect mite infestation data and to visualize varroa infestations in honey bee colonies across North America within a one week window.  All beekeepers will be asked to participate, creating a rich distribution of sampling sites in Canada, the United States, and Mexico.  Their varroa monitoring data will be uploaded to www.mitecheck.com.
Read more and learn how to participate at Bee Culture!
---
KBC Apiary Field Day

– Sept. 17, 2017