The Kalamazoo Bee Club apiary has moved to a new location. It is now housed next to the Western Michigan University apiary off Drake Road.
The apiary now has two  Langstroth hives, one nuc, and a Top Bar hive. All of the hives are doing well.  The club's equipment has been moved to Kalamazoo for temporary storage. The shed will be moved soon. It is to be shared with the Western beekeepers.
Everyone is looking forward to field days this summer. Most people bring their own protective gear, however we do have veils and gloves for five people.
The club has parts for several more hives and is looking for volunteers to  paint them. All of the currently active hives are new equipment. In the future we hope to add a variety of hive types, such as Warre and long hives.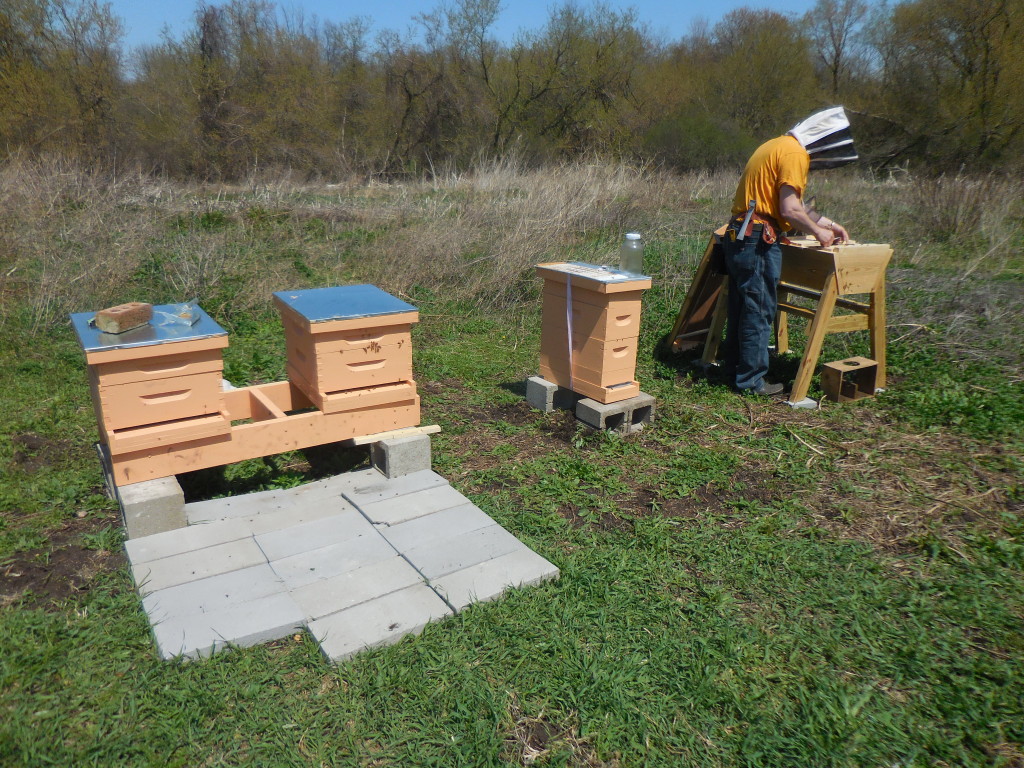 Views and information presented here are of the contributor, and not necessarily the Kalamazoo Bee Club.